The Rural Islands Economic Partnership (RIEP) is a grassroots organization created as a means for cultivating enduring rural island-wide economic partnerships, in collaboration with Indigenous communities, to ensure economic resilience and generate long-term prosperity without depleting natural or social resources.
A Partnership Born Out of Necessity
British Columbia is home to a spread out network of islands where thousands of rural islanders live, work, and create. While each island has its own unique community and culture, all islands share many common experiences and needs. Before the formation of RIEP, there was no formal channel for island voices to unite for communications, planning, and advocacy. RIEP is the tool for building sustainable economic resilience and organizing rural islanders in the province to effective action.
2021 Board of Directors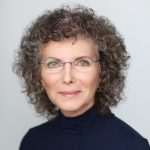 Francine's motto: "If not now, when, if not me, who?
Francine has called Salt Spring Island home for the past 13 years where she currently serves the community in volunteer capacity as the Chair of the Salt Spring Island Community Economic Commission and as a member of the Islands Trust Council Advisory Planning Commission. She also serves as a Director on the Board of the BC Rural Centre.
She is the resident justice warrior and believes that no island can be resilient alone. In the course of her community work she learned there was no one government or organizational entity that has the well-being of BC's rural islands as a priority. As a result Francine, with like-minded islanders, decided to create one, and the Rural Island Economic Partnership was born. Francine believes that "by islands joining together locally and regionally, we can truly be a united force for good change".
Francine has a wealth of business experience with over 25 years as a Public Relations and Communications Executive and now working for some 22 years as Principal of the Business Harmonizer Group, supporting business-families by linking the issues of the heart to the world of business. Francine holds a Masters of Arts in Humanities from the State University of New York.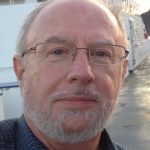 Mike's motto: "Keep your eye on the prize, but don't forget to smell the roses."
Having lived and worked in both Vancouver and Victoria, Mike has been a resident on Galiano Island for the past 40 years. Now retired Mike's career span from Provincial Civil Servant to University Professor, Educational Consultant and High School Teacher. He holds a degree in Anthropology and Biology as well as a PhD in Ecology from UBC.
Mike has a desire to help make the small rural island communities more economically sustainable and he wants to help support the diverse and creative population on Galiano. He believes that cooperation and collaboration across the islands means the best ideas get shared which in turns helps inspire.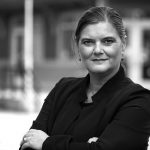 Keena's motto: "Get things done right, the first time."
Keena is of multicultural descent (English, French and Iroquois) and now hails from Vancouver, BC. She's is a strategic leader and seasoned CPA (CA), PMP, CFE and ICD.D, with over 25 years of extensive local and international business consulting experience, specializing in risk management, internal controls and project management. Currently she is the President and Founder of New Leaf Enterprises, and also CFO and brand owner of Live for Tomorrow (LFT Group Brands Ltd.) Additionally, she was the Founding CEO of the Namgis Economic Development Corp., where she assisted the 'Namgis First Nation ("NFN") with establishing their new economic development corporation. She is the Chair of the Board of Orca Sand and Gravel Ltd. (one of NFN's companies), and a Board member of APTN.
Keena loves to problem solve and is involved with RIEP as she wants to use her experience and skills to support BC's rural island communities. Her belief is that efficiencies can be gained through learnt lessons and economic growth can be derived from strategic partnerships. One thing not many know is that Keena was the first female bellman and doorman at the Hyatt Regency Vancouver and the Empress Victoria!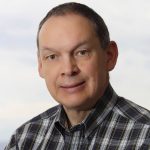 Mark's motto: "Show me the calculations, do not guess."
Born in the Northwest Territories, Mark first visited Quadra Island in 1960 and made the full time move to the island, calling it home, in 2016. With a strong background in Professional Structural Engineering and completing a BSc Honors degree in Civil Engineering from the University of Alberta in 1977, Mark has spent the past 40+ years working on high level projects around Canada and the globe, and currently provides engineering services to builders on Quadra Island. Mark has generously given his time, energy and expertise acting as a Board Member on many groups from the Association of Professional Engineers of Alberta to the Quadra Island Seniors Housing Society. Mark became a member of the Discovery Islands Chamber of Commerce in 2018, and most recently became Secretary Treasurer in 2019.
Mark is passionate about supporting the sustainability and growth of local small businesses because he wants to ensure there are services and support for the aging population of the islands. He is a board member of the Rural Island Economic Partnership as he believes "we need to share experiences in order to identify common causes and concerns", through RIEP he hopes to "provide the voice in numbers on behalf of small businesses on the rural islands."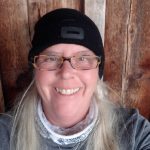 Marjorie's motto: "We make a living by what we get, but we make a life by what we give." (Winston Churchill)
Initially visiting Sointula on Malcolm Island for a 6-month trip, Marjorie fell in love with the community and its unique way of life and 6 months has turned into 30 years.
With a degree in Environmental Studies and Sociology, specialising in forestry and fishing from UVIC, as well as being trained in Community Economic Development from SFU, Marjorie's has a myriad of working experiences from being an entrepreneur to a fisherman and a logging camp cook. She currently serves Malcolm Island as the Community Economic Development Officer at the Sointula Resource Centre Society, which she helped establish in 2002.
Marjorie has a deep love for community and believes in nurturing and supporting islanders. She became a board member of RIEP because she understands the differences which living on the rural islands bring. Marjorie wants to help bring a strengthened voice through collaborative efforts which will improve island life for all.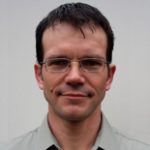 Rod's motto: "We don't stop playing because we grow old; we grow old because we stop playing."
Rod made Bowen Island home in 2003. He is the Vice Chair of the Bowen Island Community Economic Development Committee. He's an entrepreneur and owns and operates Quickway Paint & Drywall Inc, a small construction company serving Bowen. Rod holds a Bachelor of Science degree in Wood Science from the University of Toronto.
Rod's love for community is what brought him to be involved with RIEP as he believes in community involvement and connecting with the other rural islands. Through collaborating together, he believes that "our island communities can be recognized as a distinct economic region within BC" and that "small businesses become more resilient and create opportunities for families to make our island communities home". He believes success in life is about living in awe of nature with nourishment through healthy food, shelter and inspiring work.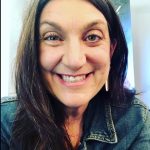 Julie's motto: "There is one path for all, but each must walk it in their own way."
Julie's love for travel has taken her to over 25 countries around the world. Even so,  Gabriola Island stole her heart and has been home to her and family for some 14 years. Currently serving as Executive Director of Gabriola Islands' Chamber of Commerce, Julie's entrepreneurial spirit has enabled her to own and operate three businesses including one as a Jewellery Artist in which she is professionally trained. Julie has studied Non-Profit Management at Simon Fraser University.
Julie has a love for community and having a positive impact is what drives Julie to do what she does. She joined RIEP because of its mandate to work collaboratively for the benefit of all the rural islands; 'Collaboration can combine capacity which can accelerate avenues to reach shared goals and visions, while also overcoming shared challenges". To Julie, success in life is about "growing, learning and evolving as a person'.
Mission
The Rural Islands Economic Partnership Society leads, inspires, and cultivates sustainable economic resilience and community well-being through collaborative initiatives and partnerships for the benefit of British Columbia's rural islands and the Indigenous Communities who have traditional or reserve lands on these islands.
Vision
A thriving alliance of diverse rural island communities sustained through a united voice; shared values; social, economic and cultural well-being; environmental stewardship; and collaborative strength.
Values
We practice excellence in leadership and environmental stewardship.
We walk our talk—accountable, trustworthy and transparent.
We are inclusive, respectful and collaborative.
We are tenacious and proactive.
We are open-minded, innovative & creative.