Many Thanks to ALL for a Successful All-Virtual 2021 RIEP Forum and inaugural Connection Café!
After the success of the October 20-21, 2021 RIEP Forum, and the launch of RIEP monthly "Connection Cafés" with the November 30th Emergency Preparedness Connection Café - we look forward to keeping the momentum going with monthly meetups.
A look back on the Nov 30th Panel:
"The devastating effect the recent BC storm has had on our Province, puts a magnifying glass on the unique challenges our rural island communities face," said Francine Carlin, RIEP Board Chair, representing Salt Spring Island. "We believe it is important for BC's rural islanders to gather as a community and discuss emergency preparedness, because the best preparation for the next major climate disaster is learning from the one we are currently in."
Islanders met to discuss emergency preparedness and to meet and learn from other islanders.
Guest speakers were:
Mr. Jeremy Stone, of the University of BC, and founder and director of Recovery and Relief Services will address planning for crisis management and rural economic recovery
Ms. Judy Hagen and Mr. Jeff Ballingall, of the Quadra Island Emergency Program will share how Quadra developed their award winning emergency program, and address the unique concerns that face rural islanders.
We look forward to further cultivating inter-islands relationships in a variety of relevant areas.
Save the date for our next FREE virtual Connection Café!
January 25th 2022 • 5-7PM
+++++++++++++++++++++++++++++++++++++++++++++++++++++++++++++++++++++++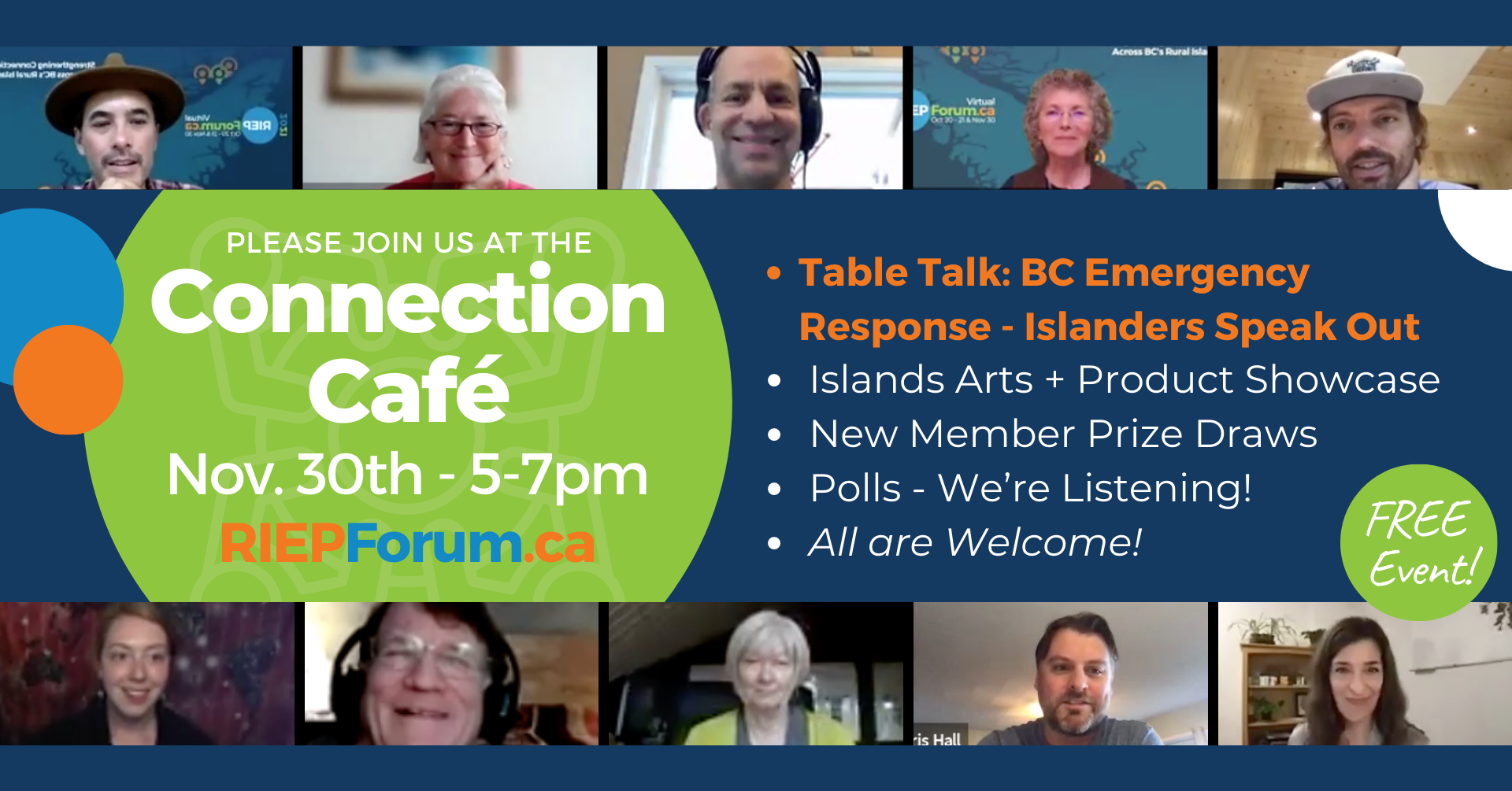 Strengthening Connections Across BC's Rural Islands
The 2021 RIEP Forum and Connection Café, especially for rural islanders, provided valuable networking opportunities, inspiring presentations, and lively discussions about ways to overcome challenges, share opportunities, and celebrate the creative fabric of rural island businesses and communities, and we are only just beginning!
FEATURED SESSIONS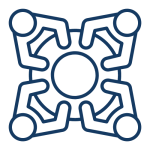 The RIEP Connection Café
A unique opportunity to meet 1-on-1 or in small groups with entrepreneurs, visionaries, and community builders from other BC islands. Make connections, share experiences and learn from each other in a relaxed environment.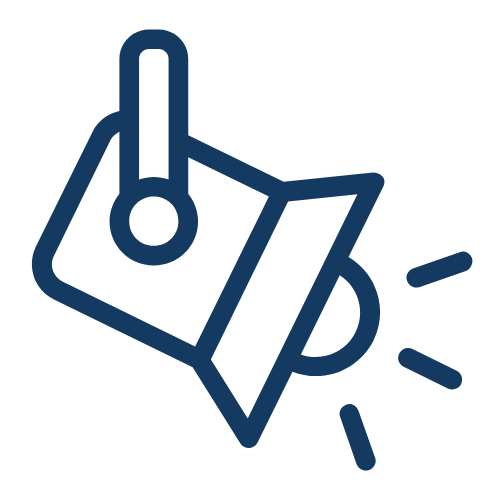 Art + Artisan + Product Show and Tell
An opportunity for islanders to showcase their unique artistry and products. Show us what you got! Have fun sharing your achievements with Forum participants. Contact us to participate.
Like What We Do? Join Us. Membership Drive Starting Now!
Sign up now and get a FREE SUBSCRIPTION to RTB Marketing Helpline! (Valid for 2021.)
PLUS! Join by Nov 30 for a chance to WIN great prizes! (More details soon!)
Connect. Learn. Share. Grow.
++++++++++++++++++++++++++++++++++++++++++++++++++++++
With Gratitude To Our RIEP Forum Sponsors