Resilience Through Partnership
The Rural Islands Economic Partnership (RIEP) promotes economic resilience across the rural islands of British Columbia. Together with partners and supporters, RIEP fosters community engagement, coordination, and collaboration to achieve local economic goals sustainably.
Collaborate Regionally, Achieve Results Locally
RIEP offers a platform for inter-island communication, information sharing and collaborative initiatives to address, through a rural islands lens, the economic and social challenges facing island communities through the pandemic and beyond.
Keep the Islands Vibrant
British Columbia's rural islands are social and cultural gems. They are home to diverse communities of changemakers, innovators, and creators. RIEP serves rural island communities—including Indigenous communities with traditional and reserve lands—on Bowen, Broughton Archipelago, Cormorant, Cortes, Denman, Gabriola, Galiano, Gambier, Hornby, Lasqueti, Malcolm, Mayne, Pender, Quadra, Salt Spring, Saturna, Texada, and Thetis. Our Partnership includes individuals, businesses, organizations, and governments interested in fostering healthy and vibrant communities across the islands.
Explore our Islands by mousing over an icon!
Join RIEP Today!
As a RIEP member, YOU can participate in lively inter-island discussion groups, topical roundtables, and webinars. Take advantage of our robust social media communications and innovative initiatives including the Rural islands Economic Forum and Island COMEBACK. Together, we leverage our strengths and deliver meaningful results for all of British Columbia's rural island communities.

Find out how RIEP is helping rural island communities every day through partnerships like Rising Tide Shared Business Services and Island COMEBACK.
Access meaningful local and regional information. Browse rural island-focused resources and find out about RIEP's upcoming events.
BC's rural islands are social and cultural gems. Get inspired by the leaders and creators who reside on them.
Join a vibrant inter-island community! Add your voice to an exciting partnership that serves over 18 rural islands of BC.
<!=========Events list Template 1.7.1=========>
The second annual Rural Islands Economic Forum (RIEF) is an opportunity for collaborative engagement, coordination, and communication to achieve rural island economic well-being sustainably.
Find out more »
<!=========Events list Template 1.7.1=========>
Presentations from Mayne Island and Malcolm Island community economic advocates. Covid-19 economic recovery discussions.
Find out more »
Roundtable Dialogue: Impact of the Pandemic On Island Food Security. Presentations from Denman Island, Saturna Island, and Thetis Island community economic advocates. RIEP Board updates.
Find out more »
Virtual Tourism Roundtable and the digital economy as a recovery tool. Presentations from Cortes Island, Pender Island, and Quadra Island community economic advocates.
Find out more »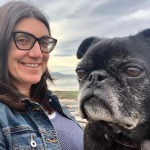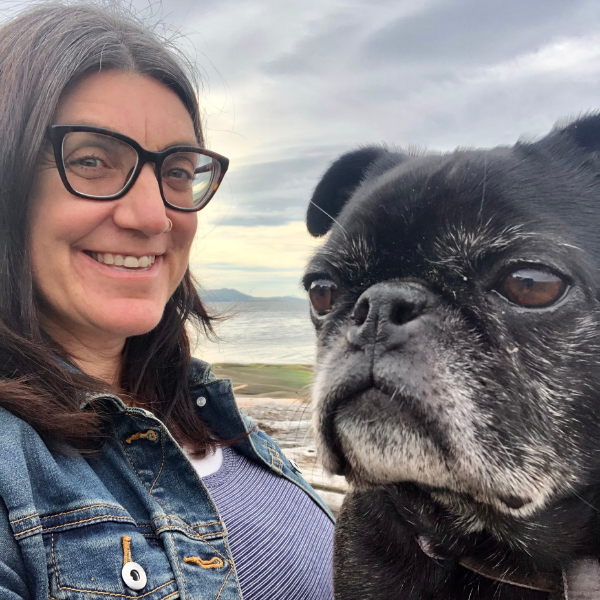 Having an organization that unifies and identifies priorities for the islands is crucial to our community well-being. RIEP will play a huge advocacy, information sharing, and support system role for rural islands to tap into. RIEP understands that island life and islanders approach things differently. Each island has unique qualities, characters and ecologies but our values overlap. RIEP will be invited to the table to represent rural island values, challenges, and desires. The unified voice will have a greater impact.
Julie Sperber, Member of RIEP's Board of Directors &
Executive Director of the Gabriola Chamber of Commerce
Island Stories
Marjorie Giroux of Malcolm Island fills the role of Community Developer at the Sointula Resource Centre Society and is a Rural Islands Economic Partnership (RIEP) Board Member. She talks to us about life on Malcolm Island during the Covid-19 pandemic and the joy of connection. While the details are … [Read More...] about Living Through the Pandemic on Malcolm Island: "Sisu"
Julie Sperber from Gabriola Island is the Executive Director of the Gabriola Island Chamber of Commerce and a Board Member of the Rural Islands Economic Partnership (RIEP). We talked to her about her choice to move to a rural island, Gabriola's resilience during the pandemic, and why RIEP matters to … [Read More...] about Islanders Creating Together on Gabriola Island
Mark Lasby, P.Eng. from Quadra Island is a Consulting Engineer, member of the Discovery Islands Chamber of Commerce, and Board Member of the Rural Islands Economic Partnership (RIEP). We talked to him about the economic challenges facing Quadra Island, the importance of cooperation for local … [Read More...] about Helping Businesses Thrive on Quadra Island
Webinars
Marjorie Giroux of Malcolm Island fills the role of Community Developer at the Sointula Resource Centre Society and is a Rural Islands Economic Partnership (RIEP) Board Member. She talks to us about life on Malcolm Island during the Covid-19 pandemic and the joy of connection. While the details are … [Read More...] about Living Through the Pandemic on Malcolm Island: "Sisu"