Each new day, the sun rises and illuminates BC's rural island and coastal communities…and so too do the people who make them tick.
(Suspend your disbelief if you will, for just a moment, about this idea of daily sunshine…)
A pair of gloved hands tends to a flower bed. Eyes peer out from under a ball cap at a phone full of appointments, and then the lineup of cars awaiting the first ferry of the day. The squeak of a chain heralds the arrival of a cargo bike at school, loaded up with seedlings. And under a forest canopy, a camera clicks away at winged, dawn's warm rays peeking through,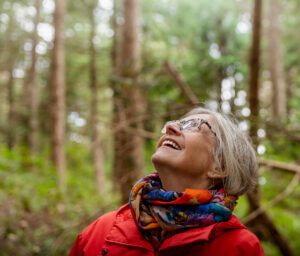 feathered locals flitting from tree to tree. 
They're individuals, doing their parts to make our islands strong, both now and for the future. Planning the next steps of a not-for-profit organization committed to social values. Hustling new customers and coaching young workers to keep a small business afloat. Teaching kids about the importance of healthy, local food. Producing sustenance for the community, and sharing the story with others.
It's all a lesson in the power of a single person to make great change. An old cliche, perhaps, but it's also true—one person can make a difference, simply by committing to an idea, and sharing it with a group of like minded souls. It's how the seeds for what would grow into RIEP were sown in 2019. It's how Rising Tide Business Services has become a source of essential shared services for other local businesses in the island region. 
And it's not just us. The passion and effort of a single person is why school garden programs have sprouted up across the Southern Gulf islands, and how sustainable practices—like regenerative agriculture, and actions on public transit, affordable housing, and green energy—have taken root in communities up and down the coast.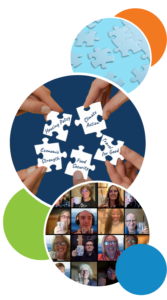 This theme anchors the Connection Café happening on Tuesday, November 14th, 2023, another in RIEP's series of virtual events intended to capture the spirit and intentions of rural islanders to put action behind their values. 
We all know from personal experience that the change that we want to see in the world often starts with the efforts of a single person. But it doesn't end there—each person with an idea needs collaborators, and community. We need each other, to build on our passions, raise our collective voices, and secure the resources needed to make the vision of social change reality.
On November 14th, the working groups that were formed out of our 2023 RIEP Forum this past spring on Gabriola Island will share our collective progress on formalizing our intentions to mobilize on important areas of policy where our rural islands need this support—resources to improve outcomes on the policy issues that impact us on a daily basis, such as climate, local economic strength, food security, housing, and tourism.
You're just one person—what can you do? You can join us, and bring your interests, ideas, passion and a little time.
Together, we can build resilience.