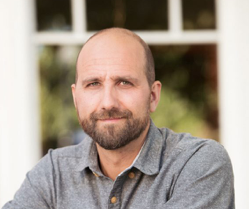 KEYNOTE INTERVIEW:
Ben Geselbracht, Nanaimo City Councillor
"Reimagine Nanaimo Adopts Doughnut Economics"
Ben Geselbracht, Nanaimo City Councillor, co-led the effort that resulted in the Nanaimo City Council officially adopting Doughnut Economics as a tool for reimagining the future of the city. Nanaimo is the first Canadian city to adopt doughnut economics as a vision and decision-making framework.
We are excited to bring Ben's experience to the Forum. He will speak to the City Council's motivation to engage with and adapt the Doughnut model. And
how this model can support communities at all levels to be more effective in realizing a local resilient economy that is environmentally sustainable and meets the needs of all community members. 
 Click here:
For more info about doughnut economics