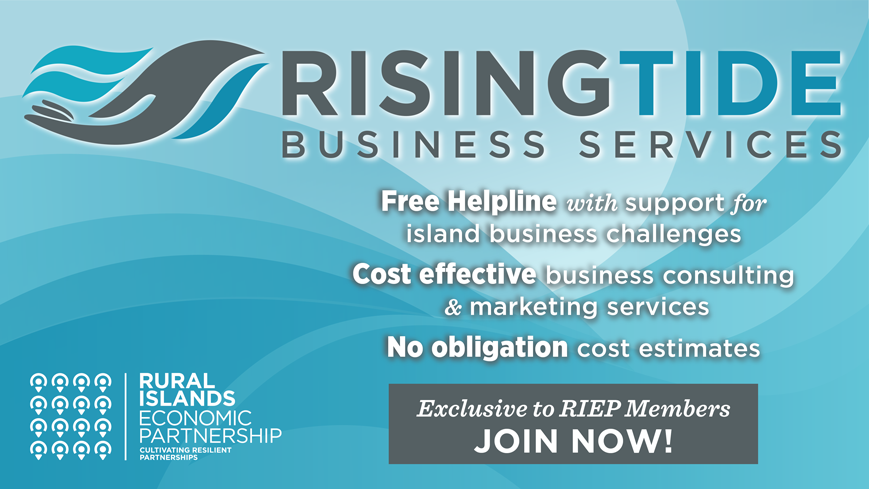 One of the benefits of RIEP Membership is access to the Rising Tide Business Helpline, where you can share your business challenges with sales and marketing experts, and get free advice and recommendations!
Rising Tide Business Helpline • Book Appointment
No challenge, question, or problem is too big or too small – as the business services social enterprise for BC's rural islands, we're here to meet you where you are! Then, when you need more than just advice, as a RIEP Member you'll get exclusive access to Rising Tide marketing, communications, and business support services at our special non-profit rates.
To access the Helpline
Login to the RIEP website with your Membership credentials
Click 'Account' to find the Helpline booking calendar
Book an appointment on our calendar
Interested in discussing your business needs with us first?
RIEP members and non-members alike can book a free 15-min consultation with to hear more about RIEP member benefits and to get a quote for your project:
Sherese Johnson
Manager, Rising Tide Business Services
Do you have questions? Email us!